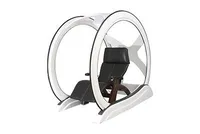 WELCOME TO WHOLE-BODY MAGNETIC RESONANCE THERAPY
---
The Magnesphere system, is a whole-body immersion system that utilizes very precise, extremely low level electromagnetic fields (EMF) to "enhance feelings of relaxation." This technology involves no drugs, no surgery, and no pain.
Magnesphere sessions are 60 minutes long. They don't not require anesthesia or sedation, so patients can remain awake, but they may be so relaxed they end up napping during the session.
Relaxation is important in that it can positively impact the Automatic Nervous System (ANS) and symptoms of chronic stress and anxiety that are part of our modern lives. This may lead to improvement in several areas of your health and wellness, such as tension, stiffness, pain, sleep, digestion, and energy levels.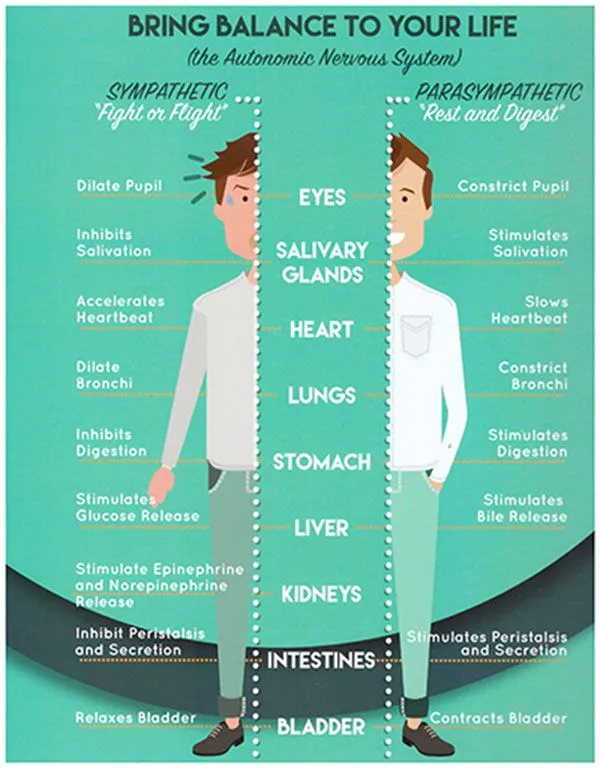 STRESS SYMPTOMS MAY BE AFFECTING YOUR HEALTH
---
You may think illness is to blame for that nagging headache, your frequent insomnia, or your decreased productivity at work. But stress may actually be the culprit.
Indeed, stress symptoms can affect your body, your thoughts and feelings, and your behavior. Being able to recognize common stress symptoms can give you a jump on managing them. Stress that's left unchecked can contribute to health problems such as high blood pressure, heart disease, obesity and diabetes.
COMMON EFFECTS OF STRESS…
On your Body…
-Headache
-Muscle Tension or Pain
-Fatigue or Difficulty Sleeping
-Change in Sex Drive
-Upset Stomach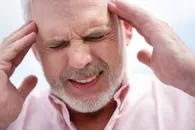 On your Mood…
-Anxiety
-Restlessness
-Lack of Motivation or Focus
-Sadness or Depression


On your Behavior…
-Irritability or Anger
-Overeating or Undereating
-Drug or Alcohol Abuse
-Tobacco Use

ADDRESS THE STRESS
WHEN SHOULD I EXPECT TO FEEL BETTER?
---
Recognizing the benefits of the Magnesphere's treatments can vary according to your specific situation. Your condition may be one we have a great deal of experience with (e.g. osteoarthritis). Typically, we can get you into an appropriate treatment protocol quickly so that you're feeling better within the first 6 sessions.
Additionally, a recent or acute issue (e.g. headache, knee inflammation or shoulder surgery), may respond fairly quickly as well. If, on the other hand, you have a condition that we don't have a lot of experience treating, or is a lifestyle related issue or a chronic disease (e.g. diabetic peripheral neuropathy or MS), it may take longer to see a noticeable benefit, 15 to 30 sessions. Finally follow up treatment sessions may be needed to maintain the benefits you've established.
---
WHAT ARE MY RESPONSIBILITIES?
KEEP YOUR APPOINTMENTS- The more consistent your sessions in the Magnesphere, the faster and longer lasting the benefits.
---
STRESS MANAGEMENT- Learn other methods to deal with your daily stresses in life. Yoga, a new hobby, meditation, are just a few of the options
---
EXERCISE- Want to feel better, have more energy and perhaps even live longer? Look no further than exercise. The benefits of exercise are yours for the taking, regardless of your age, sex or physical ability. (Mayo Clinic)
---
NUTRITION- Eating healthier can make such a huge difference in your quest for better health. Cutting out the refined sugars, excess alcohol and processed foods can make you feel and look better too!
---

HYDRATION- HYDRATION- Water is your body's principal chemical component and makes up about 60 percent of your body weight. Every system in your body depends on water. While there are no hard and fast rules on how much you should drink, the Institute of Medicine suggests the average person should drink half their body weight in ounces (E.g. you weigh 120 lbs, you should drink 60 ounces of water throughout the day)
---
QUESTIONS AND ANSWERS
---
IS THIS TECHNOLOGY SAFE?
The Magnesphere is registered as a Class 1 medical device (Lowest Risk Category). It provides a magnetic field strength that is much smaller than those you encounter every day, and is equal to those occurring naturally in the human body.
DO YOU HAVE A DIFFERENT MAGNETIC FIELD STRENGTHS FOR DIFFERENT HEALTH CONDITIONS?
Research indicates that different tissues (i.e. muscle, bone, nerve) respond to different magnetic fields. Therefore, the proprietary magnetic field strengths and protocols are changed to maximize the relaxation response for particular types of tissues. Finally, the Magnepshere system makes it easy for Healthcare Providers to match your Health Condition with the type of tissues involved, and select the appropriate magnetic field or protocol for you.
WHAT MAKES THIS DEVICE DIFFERENT FROM OTHER MAGNETIC THERAPIES AND DEVICES?
The differences the Magnesphere provides:
A "whole body' immersion into a uniform electromagnetic field (EMF).
A cloud-based therapeutic that is also a learning system, so that as future research provides more information, improvements and enhancements will automatically be provided.
Finally, with over 100 protocols, the electromagnetic fields (EMF) are specifically tuned for particular types of tissues that play a role in your health profile. This allows us a much greater chance of achieving a relaxation response and improving your symptoms.
HOW LONG DOES A SESSION LAST?
Your initial sessions typically last for 60 minutes.
HOW LONG DOES A PATIENT HAVE TO BE INVOLVED WITH THESE SESSIONS?
This really depends upon your health condition and symptoms you're trying to improve. Generally, 4-6 treatment sessions over two weeks is recommended.
HOW DO I KNOW THIS WORKS?
In your case you will be the best judge as to what effect the relaxation sessions have on symptoms that are important to you (those typically associated with Chronic Stress such as stiffness, pain, inflammation, energy level, or sleep).
ARE RELAXATION SESSIONS COVERED BY MEDICARE OR INSURANCE?
No, the technology and services are forms of complementary and alternative medicine (CAM) and are therefore cash pay services that are not reimbursed.
WHAT IS THE THEORY OF OPERATION (OR MECHANISM)?
Based upon studies at the University of Oklahoma's Heart Rhythm Institute involving our technology. Our low-level electromagnetic field appears to be stimulating the Vagus Nerve (which runs throughout the body), and bring about a change in the balance of the Autonomic Nervous System (ANS).
DOES THE TECHNOLOGY TREAT DISEASES LIKE ARTHRITIS, PARKINSON'S DISEASE, FIBROMYALGIA, ETC?
No, the sessions enhance feelings of relaxation, and this allows us to address "chronic stress" which is thought to play a key role in exacerbating symptoms of many different disease states or conditions. Accordingly, there are a number of studies that support many different aspects of "health improvement" when stress levels can be reduced.
To be clear… the Magnesphere DOES NOT diagnose, treat, cure or prevent any disease.
TESTIMONIALS
---
I've had numbness and pain in my feet for two years. After using the Magnesphere all of the pain was gone out of my feet. The tingling was completely gone. I'm totally happy with the Magnesphere!"
-D.P. (Diabetic Neuropathy)
"I live an active lifestyle and have back pain due to damage in my lower back. Consistent sessions in the Magnesphere have enabled me to continue to run, paddle board, and play golf. It has been a life changer for me."
-D.D. (Back Pain)
"I can honestly say the Magnesphere is the most incredible therapeutic solution I have ever been exposed to. It has changed my life. As a result of my use of the Magnesphere I never feel any of the old injuries I endured during my playing days. It allows me to work out hard all the time and recover immediately. I can only look back now and wish I had access to this device during my playing days.
I am not the kind of guy to endorse just anything. If I put my name to something then it has been proven to me that it works. That is why, without hesitation or reservation, I 100% endorse the Magnesphere."
-Former World Series MVP Dave Eckstein
"The pain started 12 years ago after a car accident. I've been through epidurals every three weeks, and all kinds of pain killers. I would try anything they would tell me, like acupuncture, chiropractic, osteopathic, and physical therapy… The pain is mostly in my lower back, cervical and headaches… I live with headaches; headaches is part of me. After my first hour in the Magnesphere I had more energy, my stiffness was gone, and my headache was gone… I got emotional."
-N.V. (Chronic Pain)